Our professional and upbeat dental team is here to handle anything you need during your visit with Dr. Jasmeen Grewal. We are very accommodating and will work together with you to make sure you get the care you need. If you have any questions for us and would like to schedule an appointment with our dentist in Farmington Hills, Michigan, please contact Ultimate Smiles at 248-354-6364.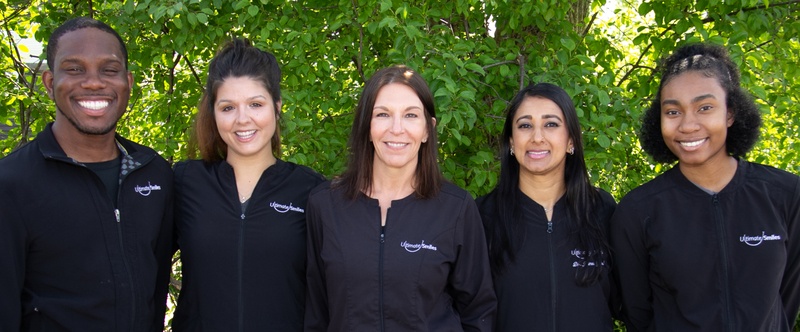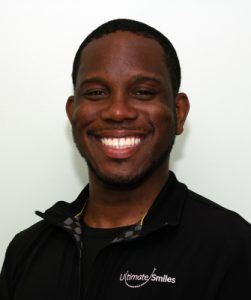 Raphael Vanderpuije
Office Manager
Raphael joined us in December 2021 and manages the everyday intricacies of the practice. He is a proud graduate of Central Michigan University, with a Master of Science in health service administration. His favorite part about working here at Ultimate Smiles is being a part of the team and the feeling of true family dentistry.
He is married to his beautiful wife, Tiffany, and together have a wonderful daughter named Roxie. He has two dogs, a German Shepherd Mix named Bricks and Rottweiler named Stinky. In his free time, he enjoys working out, playing video games and spending time with family. He is also a current member of the US Army Reserve and we are extremely proud and grateful for his service.
He looks forward to getting to know all of our patients and will see you soon.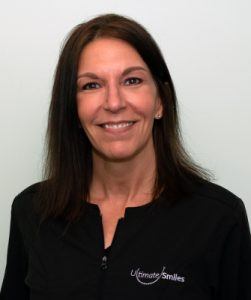 Kimberly Gerlach
Front Desk & Dental Assistant
Kimberly joined our team in April 2022, but she brings a wealth of knowledge with her. She has over 30 years of experience in the dental field and has been studying since high school! Her favorite part of working at Ultimate Smiles is helping our patients leave with beautiful smiles.
Kimberly has one daughter. In her spare time, she enjoys biking and working out.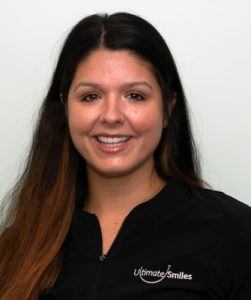 Jessica Watkins
Dental Hygienist
Jessica became a part of our dental family in August 2018. She attended school at Baker College and works hard to create a comfortable atmosphere for our new and returning patients here at Ultimate Smiles. She contributes to the success of the practice by paying attention to the needs and wants of all her patients. She also tries her best to make patients feel comfortable and understood as she would her own family.
When she is not at the office, Jessica likes to spend time with her family and friends as much as possible. She has two rescue dogs named Tarzan and Moe and enjoys biking, kayaking and yoga.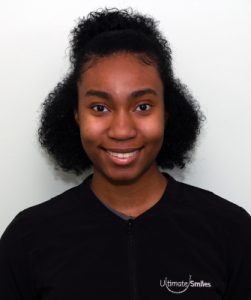 Alonna Ellis
Dental Assistant
Alonna joined us here at Ultimate Smiles in April 2021 and enjoys interacting with all our great patients. In 2015, she completed her dental assisting program and obtained her certification in dental assisting and dental radiography upon graduating the same year. She contributes to the success of the practice by helping Dr. Jasmeen Grewal with the procedures, taking X-rays and helping the flow of the office in any way she can.