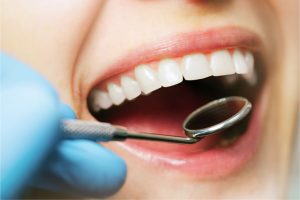 Do not have dental insurance? Enroll in our Ultimate Smile dental savings plan to receive quality dental services in Farmington Hills, Michigan, at reduced prices. This plan includes:
2 Regular Dental Cleanings (The regular cleaning fee will be applied to 2 periodontal maintenance cleanings, and then a 20% discount will be applied to your 3rd and 4th cleanings.)
2 Exams
1 Set of X-Rays
1 Emergency Exam
20% Discount on All In-Office Dental Treatments (Excludes Teeth Whitening)
10% Off All Dental Hygiene and Teeth Whitening Products
Pricing and Enrollment Information
Our Ultimate Smile plan is valid one year from your registration date, and all fees are payable in full at the time of registration and are non-refundable.
The costs are as follows:
$299 for an initial plan member.
$249 for a second family member.
$199 for an additional family member per program year.
Eligible family memberships for this plan include a spouse and dependent children under the age of 19.
To learn more about how to enroll in our plan before your visit with our dentist, Dr. Jasmeen Grewal, here at Ultimate Smiles, please contact us at 248-354-6364.